I wrote a little over a year ago about my daughters
suicide attempt
. It's been a really long, difficult road since that time. Before that occurred was no cake walk either, but that day sent my whole life into a tailspin.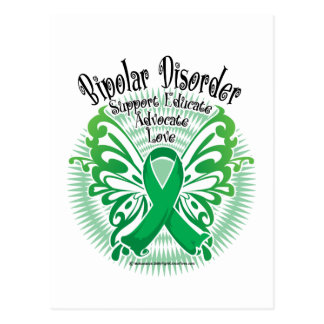 Rohit has never really understood mental health issues and I don't fault him for that, he's had no real exposure to them outside of extreme issues which are rare in his community. For someone to have a mental health issue there they need to be having a full, life-threatening breakdown. Things like depression are seen as curable with ice cream or gifts that change the mood and distract you. He simply had no exposure to mental health in the way we view it here in the US. Yes, a lot is still taboo here but it's much more normal or acceptable here to have things like anxiety or depression that you need help with that it is in India. For my husband, suicide was something you threatened to do when your parents were putting too much pressure on you and you weren't performing up to Indian parental standards.
Since Rohit came to the US my daughter has been diagnosed with PTSD, anxiety, major depression, and bipolar disorder. When interacting with her while she was exhibiting signs of these he would use his go-to's of buying a small gift, cooking good food or going out of his way to do one small thing to make her happy. I watched him work really hard with very little return. She lashed out at both of us, she was horribly and aggressively negative toward herself and there was nothing either of us could do. This really bothered Rohit.
Rohit was in India with his family when the attempt occurred. I was left to deal with it all alone and I have some mixed feelings on that. I needed support but I also couldn't babysit his need for info at this time either. So part of me was ok that he wasn't here and part of me really needed him. I didn't call him right away either. I didn't know how to tell him or explain it to him. I was right, when I did finally tell him he still did not really understand but he was accepting of it and it changed him too.
He and I talked about this a lot but I could always tell he was not really understanding it. Sometimes he would be happy and something would upset him and he'd claim he had bipolar disorder and that would anger me. This would usually lead to an argument about why he shouldn't say that and how I knew he wasn't bipolar. Not like a serious argument but a frustrating conversation where neither party is willing to bend on their stance and just keeps bickering about it.
For the first couple of months my life revolved around appointments and treatments for her and I was barely working. I had no time for anything else but sleep. It didn't end there though. Over a year later and we're still in appointments 2-4 times a week but we've come a long way in bonding as a family and in learning more about mental health as we go - all 3 of us.
We both were walking on eggshells for the majority of the year, never knowing what one thing would trigger another overpowering negativity rant. It usually didn't take much, even good events could be interpreted horribly wrong and the rest of the day, possibly week, would be unbearable.
The energy in our home was not good for a long time. It was very stressful and there was a lot of tension and negativity. It doesn't matter how strong your marriage or your own confidence and positive energy is, there's just no way you can counteract all the negative energy that is coming at you during these times and it led both Rohit and I into anxiety and depression. I think it amazed Rohit quite a bit when he was personally diagnosed with anxiety. He verbalized and I could also tell he felt vindicated and empowered by the diagnosis.
It was as if all of a sudden it all clicked for him. He's always been 'normal' so the things he had been feeling, the unexplained stress and the intensified thoughts he was having weren't a product of something being 'wrong' with him. I think he finally realized the mental health isn't all about being overtly crazy, it's about having undesirable feelings that are beyond your ability to overcome.
After that diagnosis our conversations changed. I didn't have to explain things to him as much, he just seemed to have figured it out. He didn't get as bothered or as upset by outbursts which were thankfully happening less often by that point. He didn't feel defeated when his attempts to do something to make her happy didn't work out.
I don't know if it was his actual diagnosis or having his own doctor explain it to him that truly made the difference but since that day I have noticed a more positive trend continuing to grow within our household. Of course, this wasn't the only thing that changed as we got my daughter into a therapy that actually worked for her so she changed as well but his change made a big difference. Finally they're starting to bond more and that's been a long road to get to for us.
I see a lot less outburst, more open communication and even some fun banter between them now.
I've listed some resources for you below should you know someone in deed of mental health support. If it happens to be your Indian partner, encourage them to see someone they'll feel is an authority to help them understand that what they're experiencing is actually a medical condition.
Bipolar India
All You Want to Know about Bipolar Disorder
Depression and Bipolar Support Alliance
Bipolar Support.org